The Young Artists Management was founded in 2003. I have learnt from my own experience as a soloist how important it is to have a door-opener especially for the young, talented and ambitious artists. Since then I have been working as the director with much enthusiasm, know-how and experience. Within a short space of time it has developed into a forum for highly talented musicians from all over the world.
In order to manage musicians well, truly in the sense of Kodálys, I work closely with few artists. These have been carefully selected based on their artistic performance and repertoire. I promote each artist individually and with full dedication.
Those artists who are promoted by me, have a vast experience in concerts or on stage.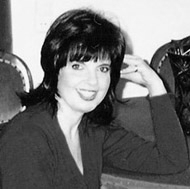 Theresia L. Beretzky
Management Direktorin

Within their age category they belong to the best performers; they have received numerous prizes in national and international competitions.
These exceptional talents are well acquainted with each other, often across countries and continents.
Even though they are all primarily top-class soloists, they enjoy playing together in various chamber music ensembles.
My aim is ambitious and clearly defined: I would like to make these young talented musicians famous. I would like to express my gratitude to all those who enabled the artists, who are promoted by me, to appear in concert halls and on stage. I look forward to further collaboration and much welcome the prospect of new and successful co-operations in the future.